AC Repair, AC Installation & AC Service

Coconut Creek, FL, Pompano Beach, FL & Deerfield Beach, FL
Do you need air conditioner installation in Coral Springs, FL?
Does it feel as though you constantly need to repair your air conditioning and heating system?
Is your utility bill going up each month, but your home is never as cool as you want?
If you answered "yes" to any of these questions, it might be time to replace your old air conditioning unit.
At Engineered Air, LLC, we understand that buying and installing a new AC system is a big decision. Our certified technicians and knowledgeable staff can help you through the process. Our job is to keep you and your family as comfortable as possible, and your utility bill low. With every AC installation, our #1 goal is to complete your installation with as little disruption to your home, life, and schedule as possible. If you suspect that your AC may be on its last leg, trust the professionals at Engineered Air, LLC to help.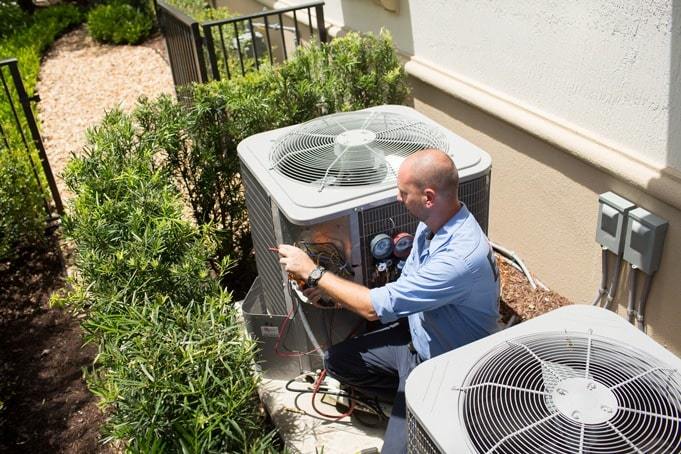 Should I Repair or Replace my Air Conditioning Unit?
Sometimes your AC will only require a repair, but other times it may be necessary to replace the system. While regular maintenance can prolong the life of your system, there are several telltale signs that it may be time to update your air conditioning system.
Your AC unit is more than 10 years old
Your system needs frequent repairs
Unusually high electric bills month after month
The rooms in your home are never the set temperature
Your AC unit is noisy
Family members complain about breathing problems in your home
If you have an older AC and heating system and are experiencing any of these problems, it may be time to replace your AC unit. Our experienced professionals can conduct an HVAC evaluation to determine the best solution for your home's needs.
What Should I Expect With a New AC Installation?
Did you know you could have an entirely new air and heating system in one short day? Our experienced professionals are dedicated to keeping you cool and comfortable and can complete your installation with minimal intrusion to your home. In a typical home installation, our technicians will:
Remove your old, outdated AC system
Prepare the area for your new HVAC system
Check all electrical wiring and refrigerant lines to ensure they comply with the latest building codes
Install the new AC system, including new thermostats
Check all electrical connections and circuit breakers for proper sizing
Start up the system and start cooling down your home
Clean up the areas we work in
Walk through the system with you to make sure you fully understand how to work your new AC system.
Schedule a Free Estimate for Your New AC Replacement in Coral Springs, FL
Getting a new air conditioning and heating system should be an exciting and enjoyable experience, and at Engineered Air, LLC we will work hard to make sure it is. Don't let your family suffer due to an old or outdated AC system, contact us today to schedule your free installation estimate and find out how you could have a new system installed as soon as tomorrow!
Check out the links below for more information about the HVAC services that we provide throughout Coral Springs, FL: